This weekend I was thinking about baby shower gifts and what moms actually want… so here are my top unique baby shower gift ideas!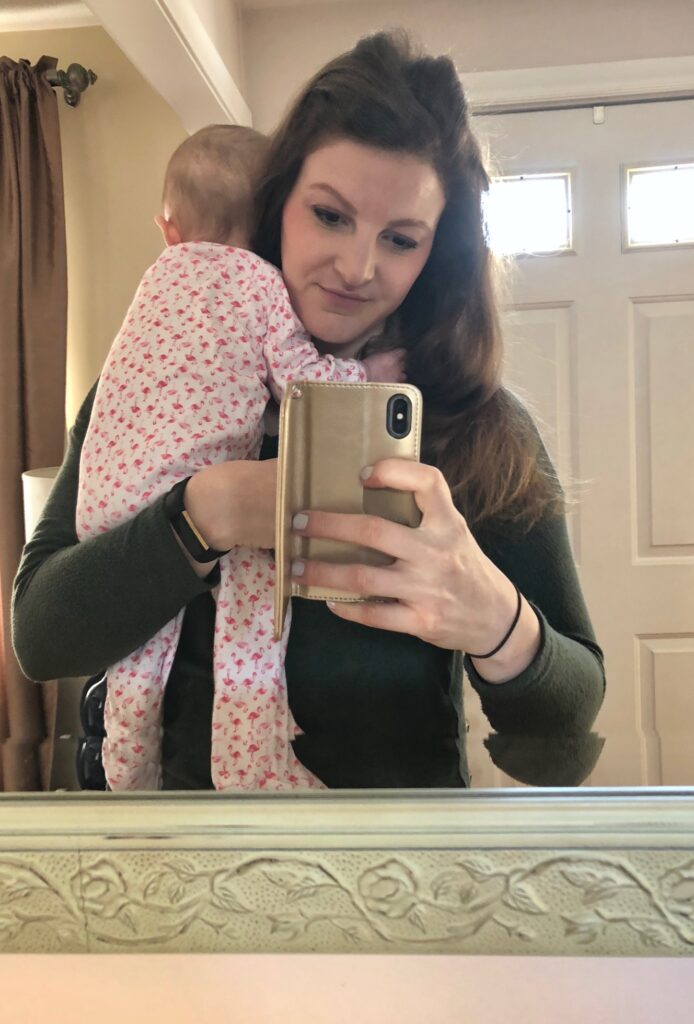 Unique Baby Shower Gifts Every Mom Actually Wants
There are a few things I should have mentioned when everyone was asking what we needed/wanted for baby's arrival. In no particular order, here are my top unique baby shower gifts!
Auto start
We didn't have a garage, so navigating New England winters with a 3 month old was an interesting challenge. Oftentimes it meant rushing around in the morning to get ready so I could run out and start my car while T was still home. No mom wants to take her newborn out in cold temps, sometimes in the teens, without first having a warmed-up car. Thus, autostart deserves a place on this list!
Extra tinted windows
Anyone with kids knows that the sun can cause a LOT of unnecessary discomfort for young kiddos. Having extra-tinted windows helps with that, so mom-to-be isn't fussing with shades or spending (too much) time trying to find one that perfectly fits within the windows of the backseat!
Dinners
I remember being super ambitious and making freezer meals before I hit 40 weeks. But let's be honest here… once the baby comes, you're so busy trying to care for your new little one (and maybe get a nap or two in yourself) that dinner becomes a "whatever you can find" endeavor. I'll never forget the meals – or snacks – that people dropped off once our baby girl was home!
A night nurse
Our baby girl didn't sleep through the night until 11 months, so for 11 straight months I woke up 2-3 times (sometimes more) a night. I don't even want to calculate the amount of lost sleep that is! While it would have been difficult to actually have a night nurse because I breastfed that entire time, it would have been wonderful to have someone there taking care of our daughter so I could sleep – and not worry that I was going to disturb my husband's sleep when he had a full day of work ahead of him.
Someone to hang out with from 3-6pm
The hardest time period for me with a newborn was from 3-6pm each day. I made a concerted effort to get out of the house each morning, whether it was to run errands or buy Christmas presents or go grocery shopping. But it always seemed that no matter what, I would find myself at home from 3pm to 6pm, watching the clock.
When E was teeny tiny, I could take her with me and go out to do more errands or shopping, but once she was older and had a nap schedule, that wasn't so easy. I cherished the random days that someone was available on a weekday around 4pm, so we could have plans. (I realize that this might not be the case for some moms! I just am a very busy person, so having hours on end each day with nothing on the calendar made it hard for me in the afternoons.)
In case you're looking for more traditional baby gifts, I put everything from I considered a must-have on my baby registry in a separate post. I truly believe that parents want pretty much everything on their baby registry, so that's a great place to start looking for a gift! If you want something more personalized, though, I hope these unique baby shower gifts will help.
You might also like Our Favorite Baby Books (6-9 Months), How to Be Productive As a Working New Mom, or Favorite Non-Electronic Toddler Toys