Today is Amazon Prime Day, which means there are SO many good deals. I'm live-posting deals as I find them on my Facebook page, so follow that post today if you're interested!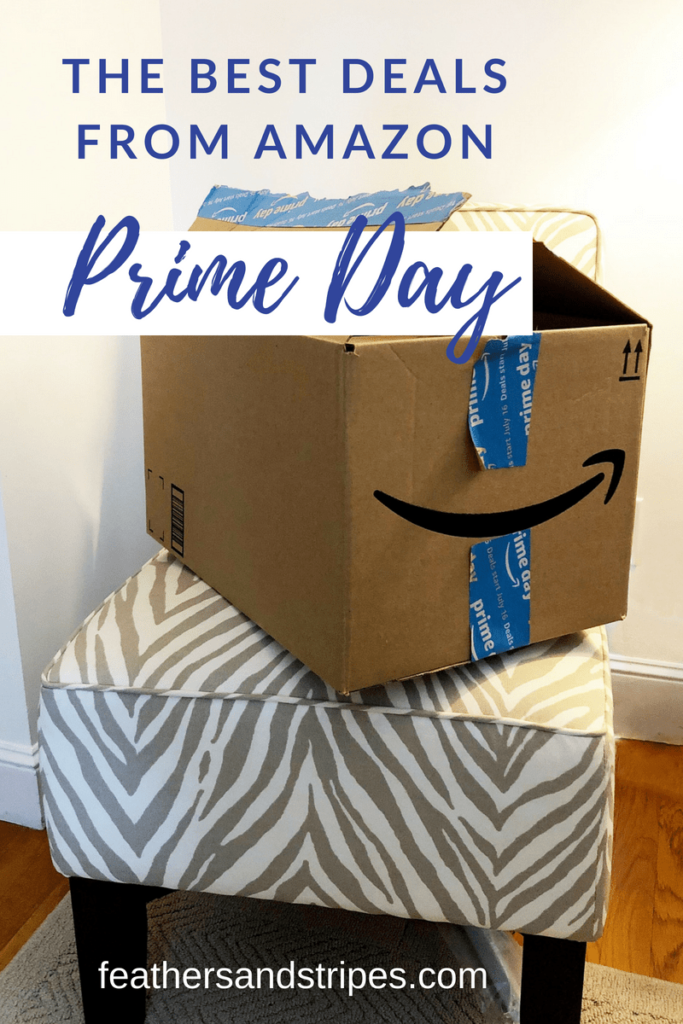 Here are the things in my cart today!
What I'm shopping for Amazon Prime Day
As part of our home renovation, I'm on the hunt for anything home. We want to get a touchless faucet, and Moen is a great brand! (We had one of their shower heads in our downstairs bathroom, and it made life so much easier for washing Sprout!)
For $39.50, you get a $50 gift card to a variety of stores. The beauty card (Sephora, Ulta, etc.) would be a great gift, as well as the Eats (Burger King, Panera, Jamba Juice, etc.) for someone always on the go.
I plan to use this in the car to organize E's toys and books, but you could also use it for groceries or for carrying things to and from work.
Ours doesn't hold a charge, so I'm looking for a new one with great reviews. This one looks awesome!
KitchenAid Mixer
These are by far one of my favorite gifts to give for weddings, and there's a really good lightning deal on this version. (I love the color of it!)
Favorite Amazon Purchases
And the things we have from Amazon Prime that are amazing and I would totally recommend:
What are you shopping today?