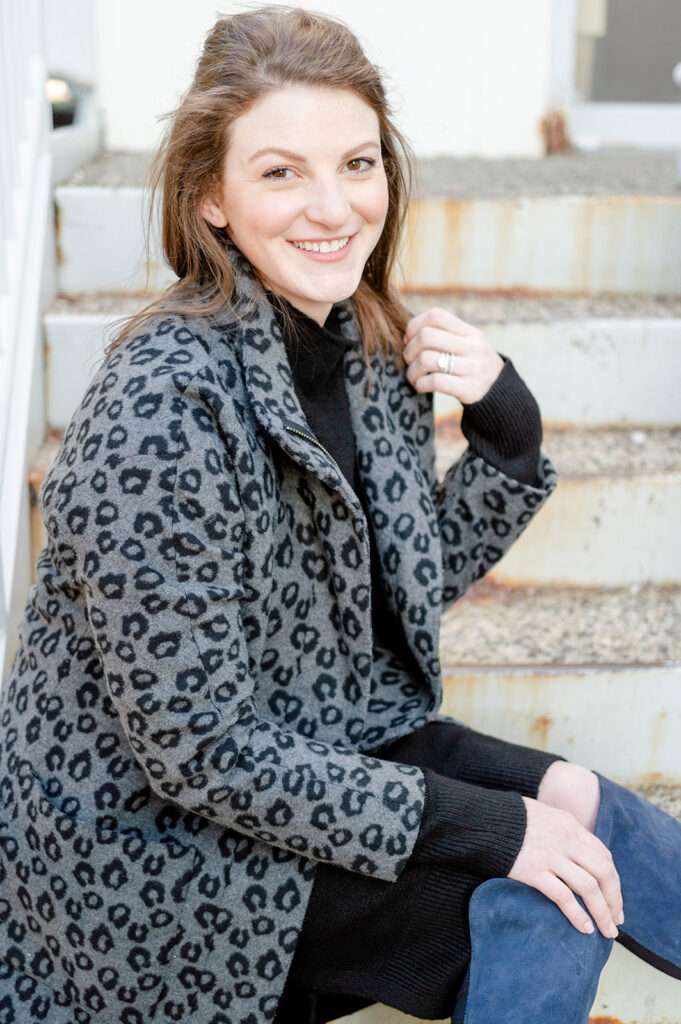 Who writes feathers and stripes?
I'm Alyssa, and I live just outside of Boston with my husband, our two kids, and our dog, Sprout. I started Feathers and Stripes in March 2014 as a place for me to document the things I love from Boston and beyond. I'm a marketing manager by day and a part-time blogger. I'm also experiencing the best job ever as being a mom!
Feathers and Stripes is a Boston lifestyle and mom blog focusing on affordable fashion and attainable travel, with bits and pieces of my life mixed in.
I love Cape Cod summers, espresso drinks, to do lists, and volunteer work. I am a self-proclaimed homebody, though I have a healthy sense of wanderlust. I am passionate about great shoes, animal rescue, and perfect Fall days. You can learn more fun facts about me here!
Why "feathers and stripes"?
My blog is equal parts personal and style-focused. I'm a true animal lover, and I owe it all to my first pet, Peabody, a Cockatiel who passed away in 2018 at the age of 25. He was the inspiration behind "feathers" – or the more personal parts of my blog. The "stripes" comes from my somewhat preppy, somewhat conservative, somewhat trendy style. Together, you have something personal + something style-focused: exactly what my blog is.
For collaboration inquiries, please email me at feathersandstripes@gmail.com
Disclosure: feathers and stripes contains advertising and contextual affiliate marketing links from various networks. This means that I may get a commission on sales of the products that I link in my posts. I always disclose anything I was given by a brand, free of charge, on my blog and all social platforms. I may use "c/o" to represent "care of" for space reasons. Regardless of whether I paid for an item or not, all opinions on feathers and stripes are honest and expressly my own.