7/17 Update: I'm posting deals over on Facebook and Twitter, too, so go follow me there! I'll update this post through today (July 17th) as I find great deals, too!
Today is Amazon Prime Day, aka Black Friday in July on Amazon! Deals run from today (July 16th) through midnight July 17th.
I don't know how we managed before Amazon – and yes, that sounds a little crazy, but it's true! Being a working mom who not only works 30 hours a week for a large company but also runs this blog and my own side business, plus managing a household, being able to ship stuff in just 2 days is a lifesaver. It's rare that I find myself being like, "Oh hey, look at all of this extra time I have to go run errands!" Not to mention it's normal for me to find the cheapest prices on Amazon on everything from baby food to a dress.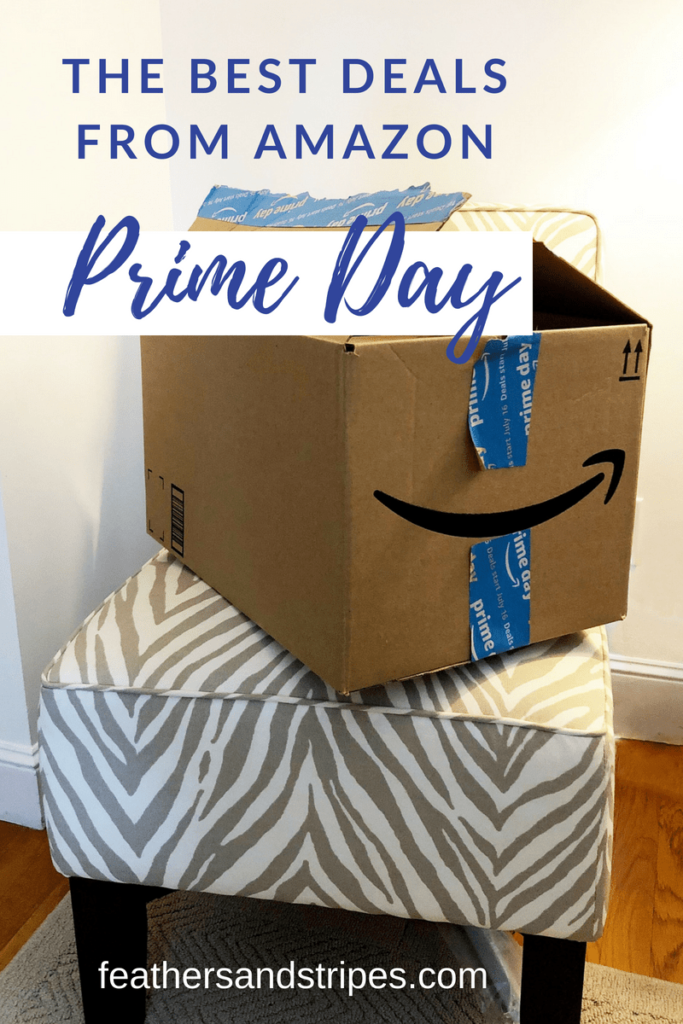 Prime Day is always a little fun but a little crazy. Amazon does Lightning Deals, which means they are only available for a short time. You can "watch" a deal and then purchase it once it goes live, but you have to be fast!
What I'm buying/looking out for today
Baby monitor – we have an audio-only monitor, which is awesome, but with our recent sleep training (more on that later!) I want to be able to see the baby, too.
Convertible car seat – the little miss is almost at the max height for her infant car seat, so it's about time to upgrade to a convertible rear-facing car seat. There are a TON of lightning deals on car seats, with what looks like an average of $50 off per seat!
Household products – there are certain things I always buy on Amazon, like diapers, wipes, and paper towels, so these are products I'm watching the prices on! We have storage space in our basement, so if it's a good deal, I'll stock up.
An ottoman – I need to replace our living room coffee table (sharp edges!) with an upholstered ottoman, and I've heard good things about buying furniture on Amazon.
Outdoor bistro lights – we have some of these and I love the way they look at night! They're $34.99 ($15 off)
Anastasia Brow Wiz (starts at 7:10pm ET)
Wet Brush Detangler Brush (starts at 8:10pm ET)
Other Best Buys from Amazon Prime Day
What are you on the look out for? I'll update this list as I find great deals!