After the long weekend, I thought I'd share some fun facts about myself!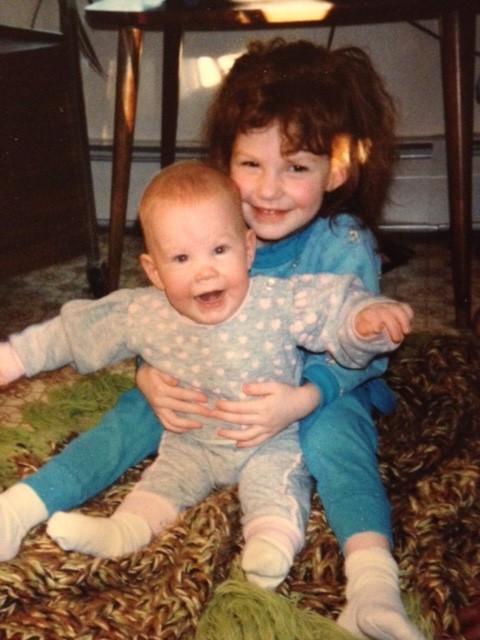 Every room in my house is decorated with blue in some way. I'm lucky that T doesn't mind it, and it's actually his favorite color, too!
I have fewer, better friendships than a lot of people I know. One of my best friends and I met in third grade (we celebrated our 13th, 18th, 21st, and 30th birthdays together), and the other I met freshman year of high school (we went from talking about what it would be like to graduate high school to what it would be like to be married – and now she's a mom!). I have very close friends, and I don't really do the "acquaintance" thing well. I couldn't fill a big room with friends, but they're all people who know me inside and out.
I'm the epitome of a middle child. Sometimes trying to make peace among my sisters, sometimes trying to stir up drama. According to this article by Psychology Today, middle children are also great negotiators, willing to take risks and try new things, and are good team players. Also, check out this article – just for the gifs.
I grew up in a small town in Central MA. I had the type of childhood where you spent summers outdoors, riding bikes and doing whatever, coming in for lunch and then dinner and then when your parents whistled at dusk. My dream is to live in a neighborhood where my kids can have a bit of the same!
Pretty much every day in high school, college, and even now, as soon as I'm home from school or work, I go straight into my comfy clothes. I wore a uniform throughout high school, so I think it just became a habit to change into comfy things as soon as I could! (Though in high school a lot of my after-school hours were spent in dance clothes or workout clothes)
I used to seriously think I was not a picky eater, until I realized how many things I would say "no" to at T's suggestion. Basically, I like really bland foods, Italian food, and dessert.
I really, really hate the act of traveling (as in, getting somewhere) but can completely appreciate a new city or culture once I am there. The farthest I've traveled is to Thailand, and that was only because T so badly wanted to go on the big family trip. If it hadn't been for that, I don't know that I'd ever get farther than Europe!