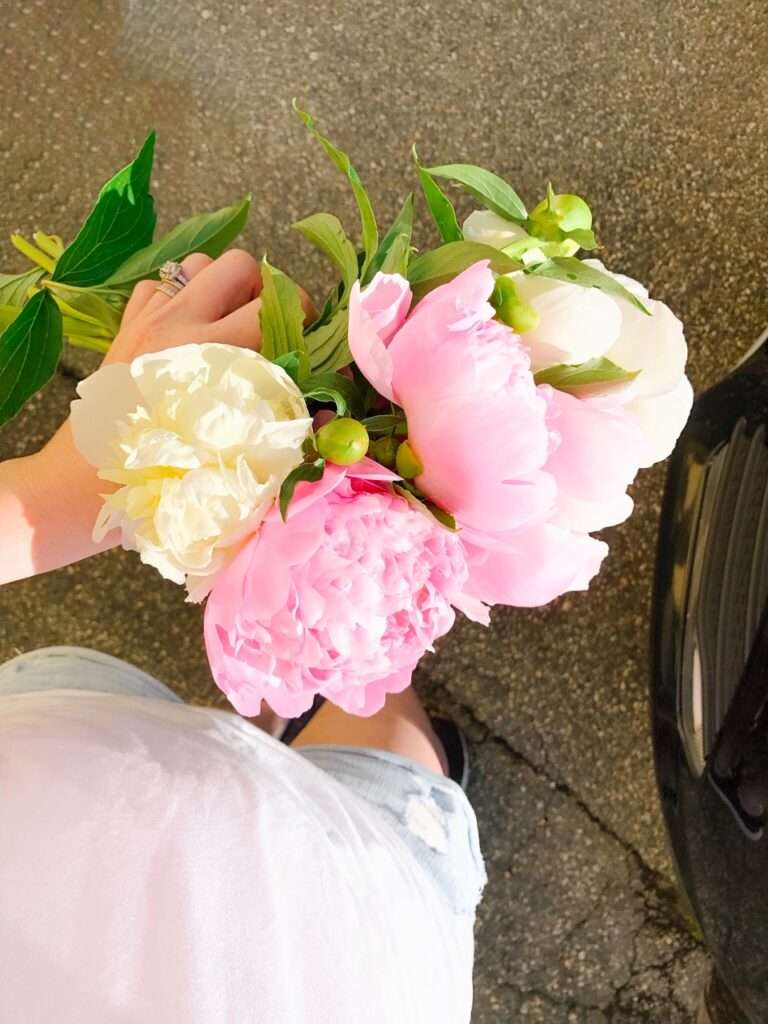 I haven't had a ton of time to read (hi, momlife). But after Sedona, I had a few nights where I could not fall asleep. I still had to adjust to the 3 hour time difference, plus T was on the west coast for a work trip so I had alone time that I normally don't have. In just a few nights I read the whole book. I can see why I had to wait so long to get it from the library!
Also read: Other book suggestions
PEONIES
My peony plants bloomed, and the front yard just smells heavenly. Definitely a highlight of early June!
BRENE BROWN
I loved her special on Netflix. Brene Brown is a researcher who specializes in shame and vulnerability, and her TEDTalk went viral. Her Netflix special has so many great points in it about relationships, vulnerability, and life in general. Very interesting to listen to, especially for introverts and anyone who is risk-averse.
VACATION PLANNING
With our home renovation in full swing, we're planning for quite the nomadic summer. We'll be doing a bit of traveling each month, which I'm excited about. I love planning, and travel always gives me a chance to make list upon list!
CLEANING OUT & GETTING RID OF STUFF
Okay so to be honest, the actual packing up and moving stuff part of the week was not fun. BUT through the week it made me realize just how much stuff I've been holding onto that I really don't need. This is even after doing a big clean out! It's another post for another time, but I took out 8 trash bags full of clothes and things that were just sitting in the house. It's kind of freeing!
FAMILY
Last weekend when we started our big move because of the home renovation, E got really sick – and was sick all week. Though it was a really hard week, we had help from our family members. It's always nice to realize how much we do with our family, since family is one of the main reasons we live where we do. That said, I also spent some time with my older sister, my mom, and a cousin who was in town from down South. We have family spread out all over the country, and it's wonderful to get together when we can!
Have a wonderful week!