There are SO many baby wash products that it's really hard to choose what's best. Even when you narrow the list down to sulfate-free, fragrance-free products, there are still way too many! I've been trying out some new baby washes and thought it might be helpful to share our favorites so far.
My entire life I've dealt with sensitive skin, so I'm always a little nervous about trying new products. If you were blessed with non-sensitive skin, you probably don't worry about a rash every time you try a new lotion/lip gloss/etc.!
Back in 2019 I decided to try to switch our products to cruelty-free brands and clean ingredients (at least as much as possible). My criteria was to look for cruelty-free companies, with clean ingredients that are safe for babies and kids. Tear-free, nontoxic, safe for sensitive skin. I'm pretty sure both of my kids have inherited my overly sensitive skin, and I want to make sure that my kids are using the best stuff possible.
These are my favorite baby and kid bath products so far.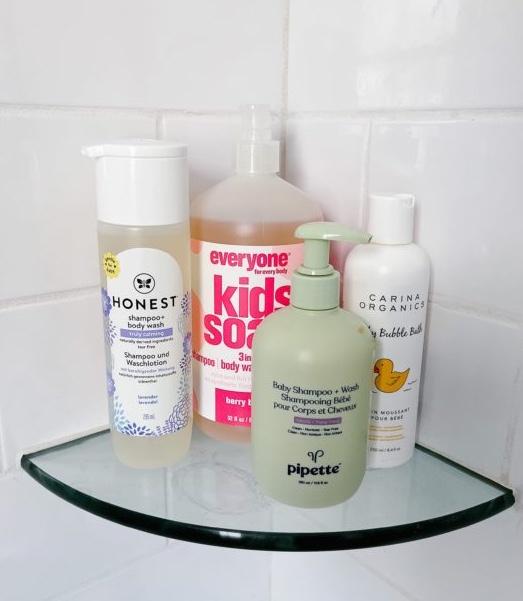 Our 5 Favorite Baby Washes
My favorite is the vanilla & ylang ylang. It's lightly fragranced, and it works as a baby wash or shampoo. Only their fragrance free formula is sold in stores right now, but most of their products are available on Amazon.
I love their lavender shampoo, bubble bath and baby wash that doubles as a bubble bath. It has a really light scent and isn't greasy at all.
Newer to the line up, I've been using this in the kids' bath as a bubble bath. I think this came in a press package for full transparency, but I am glad it did! I found it on Amazon.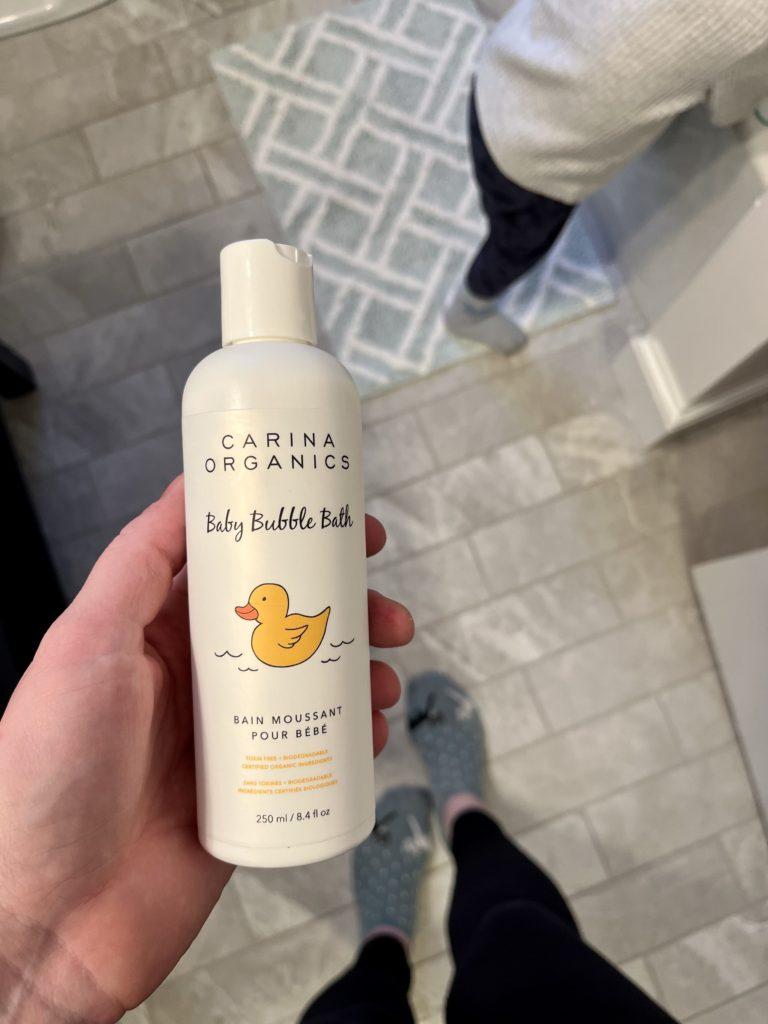 It's lightly scented, so there's no overwhelming fragrance. I took this into my shower because I like it so much. I haven't tried many products from Honest yet, but my sister loves their diapers and wipes.
I first bought this 3 in 1 wash at Whole Foods when we were out of baby wash and I wanted to try something new. It checks all the boxes of being cruelty free, additive free, and synthetic fragrance free.
I know that cradle cap goes away on its own, but I really like Mustela products (I love their baby lotion!) so gave this a try when my second was a newborn. It works SO well!
How to choose a baby wash
Ingredients
Go for gentle formulas that are non-irritating and won't strip baby's skin of natural oils. Look for formulas that are soap-free so they aren't drying. Avoid sulfates (many products will say "sulfate-free") and other additives that could be irritating. You can look for "natural ingredients" or "naturally-derived ingredients" on the packaging.
Fragrance (or not)
A lot of added fragrances can cause irritation on sensitive skin, so either go for fragrance-free or natural fragrances when you're buying for babies and young kids.
Dermatologist-approved
For anyone with sensitive skin or little ones whose skin is a lot more sensitive than an adult's, you can look for a "dermatologist-approved" stamp.
If you're interested in more of my favorites for sensitive skin, you might want to check out 8 Products for Sensitive Skin, Beauty Empties Episode 1, or The Best Cruelty-Free Beauty Brands