I love a good hack. If it saves me 15 minutes (especially if it's for a chore I hate), I'm in. I asked around for the best cleaning tips, and I'm sharing 23 easy cleaning hacks that you might not have heard yet. The number 1 answer was "hire a cleaning crew" but since a lot of people aren't looking for that sort of advice, what I'm sharing in the 23 answers below are EASY hacks with stuff you probably already have at home. Also I 100% forget to clean things like my garbage disposal, so BRB while I go do that…
Meanwhile, bless up for the mop vacuum we got earlier this year – it's my most-used cleaning product because otherwise my floors are A MESS. (With 2 young kids, including one who thinks that when he's done eating he should just throw everything on the floor, I'm constantly cleaning the floors. The vac makes it so much easier to keep the house clean!)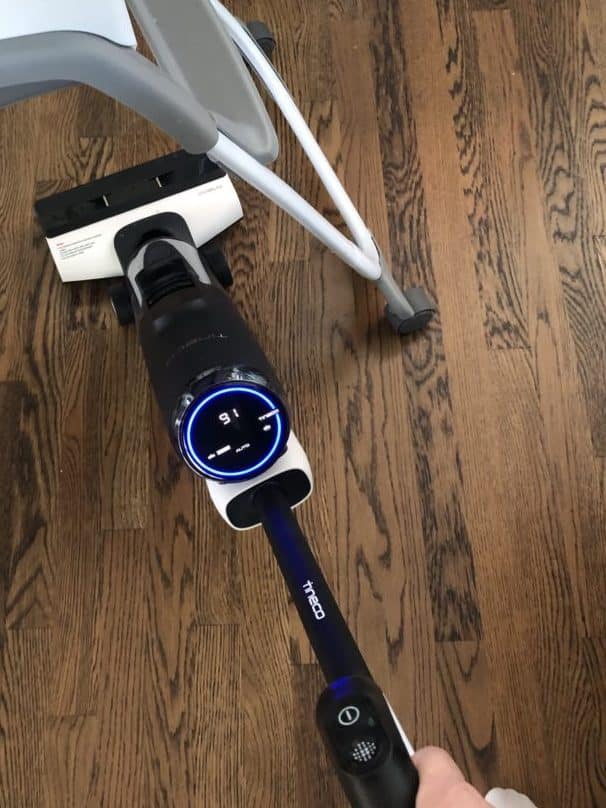 Here we go… the 23 cleaning hacks you need to know about:
To clean your microwave without chemicals, cut up a lemon and add it to a bowl (or large measuring cup) half full of water. Run the microwave long enough to boil the water. Let stand 5 minutes then just wipe clean with paper towels.
Cleaning a fiberglass shower: Mix together equal parts vinegar and blue Dawn dish soap. Spray generously. Let sit for 20-30 mins. Rinse off with warm/hot water. All that icky soap gunk comes off SUPER easy!
Drying something white in the sun will naturally bleach out any organic stains (food, vomit, poop).
I use Dawn dishwashing liquid to pretreat every laundry stain!
Dirty cookie sheets/baking pans…. Put them in the oven and run the self cleaning cycle!
I clean out toys when my kids are not home so they do not know what is missing. I then leave the bags in a closet for a month to see if they ask for something specific that I packed. If they ask for it, I get it out but if they do not ask and it's been a month, I donate those bags.
Put some vinegar, Dawn, and hot water in a zip lock bag. Attach to faucets and shower head with rubber bands. Let sit a few hours. This will remove any calcium buildup from hard water.
I take a butter knife and wrap it with a paper towel, spray with cleaner and swipe it through the crack of my stove/counters to clean a hard-to-reach mess.
Use hydrogen peroxide to get out stink from workout clothes, especially anything dry fit. Spray on the area, let it sit, and put in with your regular laundry. It does not stain or bleach any clothes.
Use a pillow case to clean fan blades. All the dust goes into the case and then you just throw the pillow case in the washer.
Never leave a room without taking one thing that doesn't belong there.
Use dryer sheets to wipe down baseboards.
I once got sharpie marker stain all over my cream leather car seats. I figured out Off bug spray was the only thing that worked!
Folex is a stain remover that's MAGIC. No rinsing, no weird smell. Also works magic on clothing! (Alyssa's note: I can confirm, Folex is really great at removing stains – even set stains – from upholstery!)
Use a Magic Eraser on sneakers, especially white leather, to keep them clean.
Put a microwaveable cup in the microwave with water and turn on for 2 minutes. It creates steam to help remove tough stains. Then clean the inside of the microwave with a paper towel.
Use a dish soap dispenser brush in the shower filled with Dawn and vinegar. Weekly while you're in the shower, soap down all walls and tub. It's easy to clean when you are in there already.
Use a mix of Borax and water to get hairspray off the bathroom floor.
Cleaning out my closet: I turn all the hangers to hang backwards at the beginning of each season. Whenever you wear something turn the hanger the right way, and by the end of the season if any hangers are still backwards donate those items! If I haven't worn it in 6 months, it is just taking up space.
E cloths will change your life. No more streaks.
The Puracy stain spray removes every stain live tried it on.
For mold in showers, use toilet bowl cleaner, let sit for at least 20 min then rinse.
Clean your garbage disposal monthly with baking soda, vinegar, and a special garbage disposal brush.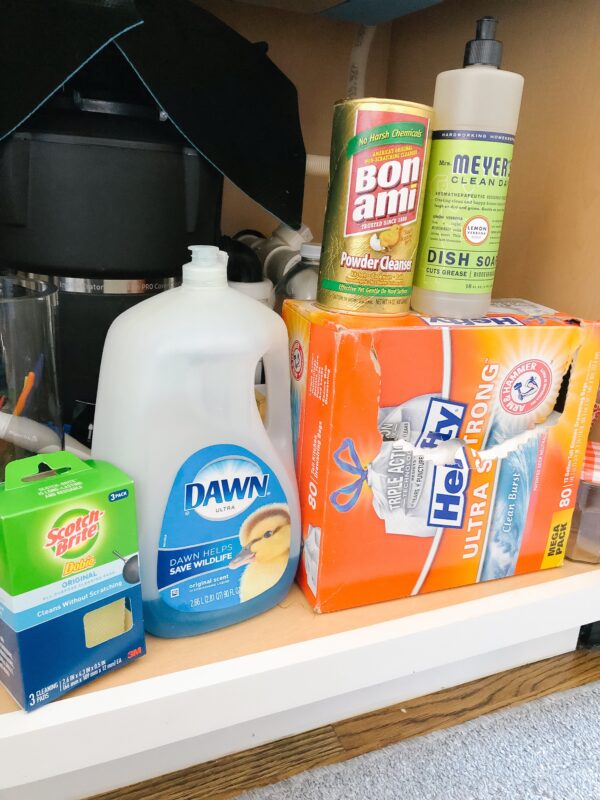 Some of our favorite cleaning supplies! We love Bon Ami for cleaning the countertops.
Save this pin for later!