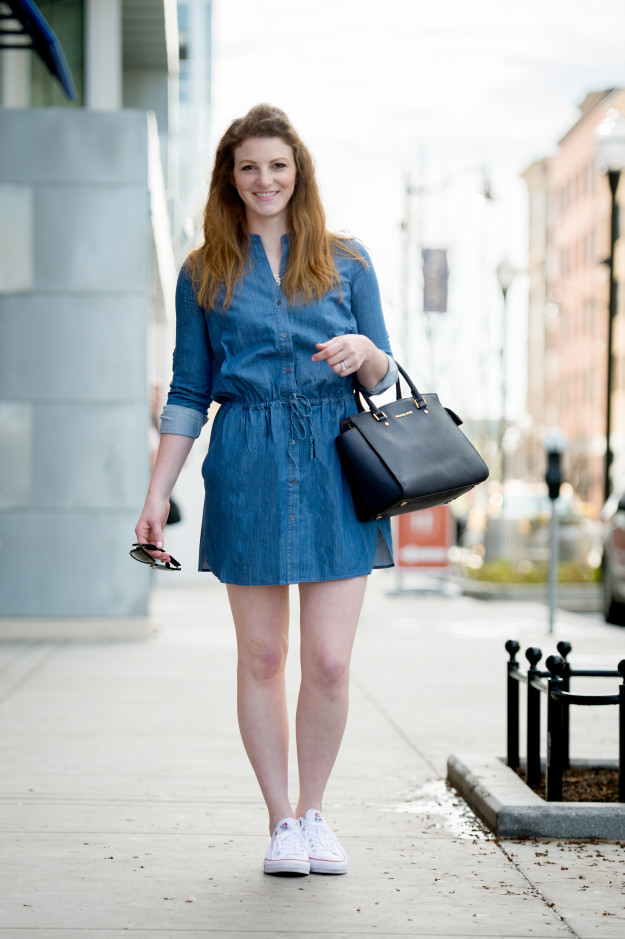 Who writes feathers and stripes?
I'm Alyssa, a lifestyle blogger living just outside of Boston with my husband and our dog, Sprout. I started feathers and stripes in March 2014 as a place for me to document the things I love from Boston and beyond. I'm a marketing manager by day and a part-time blogger.
feathers and stripes is a personal blog of sorts, but I love easy style and share my favorite outfits and home styling, too.
My goal is to share tips worth noting – you know, the things I share with my friends!
I love Cape Cod summers, espresso drinks, to do lists, and volunteer work. I am a self-proclaimed homebody, though I have a healthy sense of wanderlust. I am passionate about great shoes, animal rescue, and perfect Fall days.
Why "feathers and stripes"?
My blog is equal parts personal and style-focused. I'm a true animal lover, and I owe it all to my first pet, Peabody, a Cockatiel who is 23 this year and lives with my mom! He's the inspiration behind "feathers" – or the personal part of my blog. The "stripes" comes from my somewhat preppy, somewhat conservative, somewhat trendy style. Together, you have something personal + something style-focused, exactly what my blog is.
For collaboration inquiries, please email me at feathersandstripes@gmail.com
Disclosure: feathers and stripes contains advertising and contextual affiliate marketing links from various networks. This means that I may get a commission on sales of the products that I link in my posts. I always disclose anything I was given by a brand, free of charge, on my blog and all social platforms. I may use "c/o" to represent "care of" for space reasons. Regardless of whether I paid for an item or not, all opinions on feathers and stripes are honest and expressly my own.